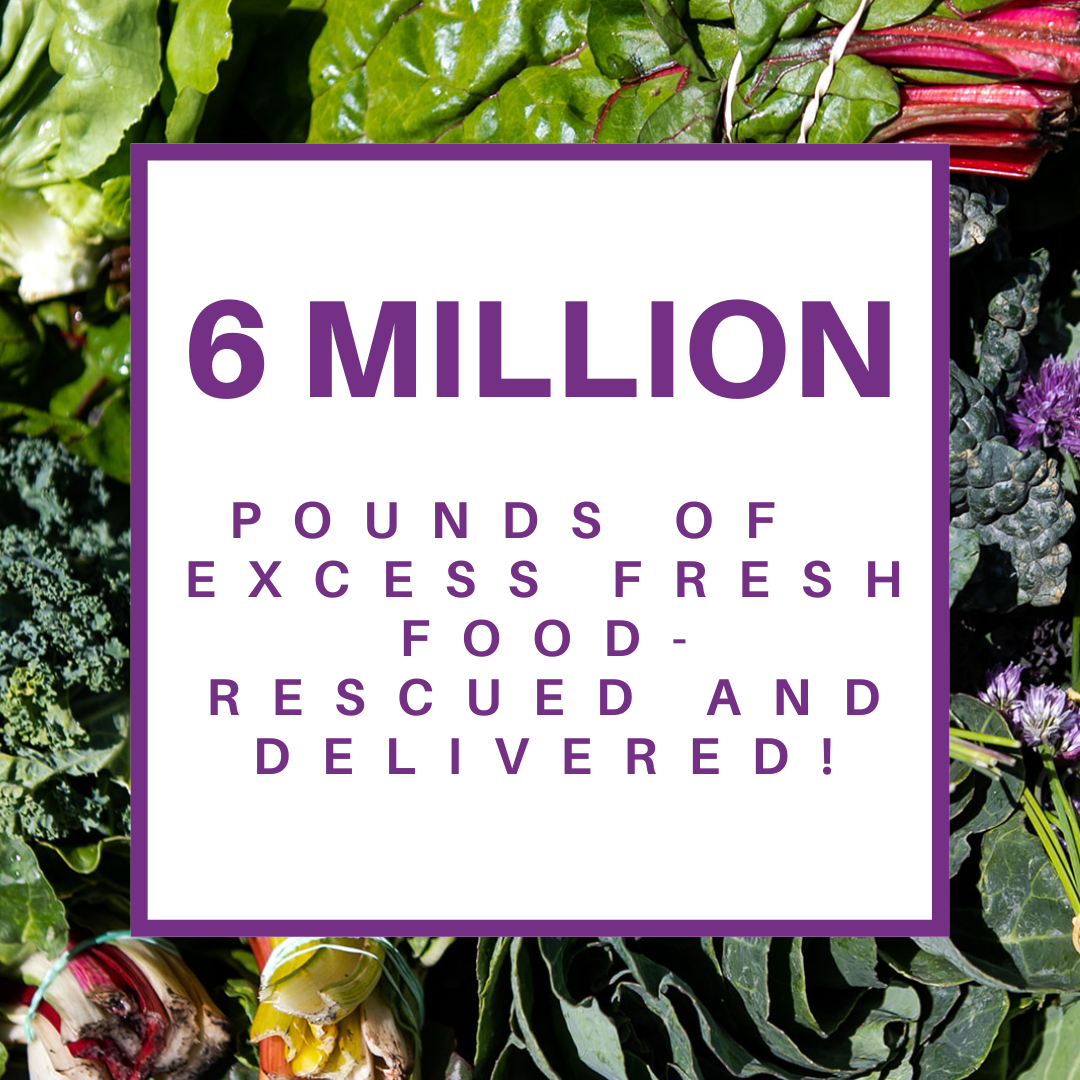 We are proud to announce that we have rescued and delivered over 6 million pounds of excess fresh food. This food is desperately needed for fresh groceries and meals for our community's most vulnerable people. We thank our incredible volunteers, food donors, recipient partners, and financial partners - we could not do this work without you!


Although this milestone is a huge accomplishment, there are many more people needing food on
their tables. ExtraFood's vision is that food recovery will be a way of life in the North Bay: to enroll every possible
business and school in our program and capture every possible pound of excess fresh food for people in
need. ExtraFood, along with our volunteers, partners, and funders, is working towards the day when
everyone in our community has the food they need.
Learn how you can take action.