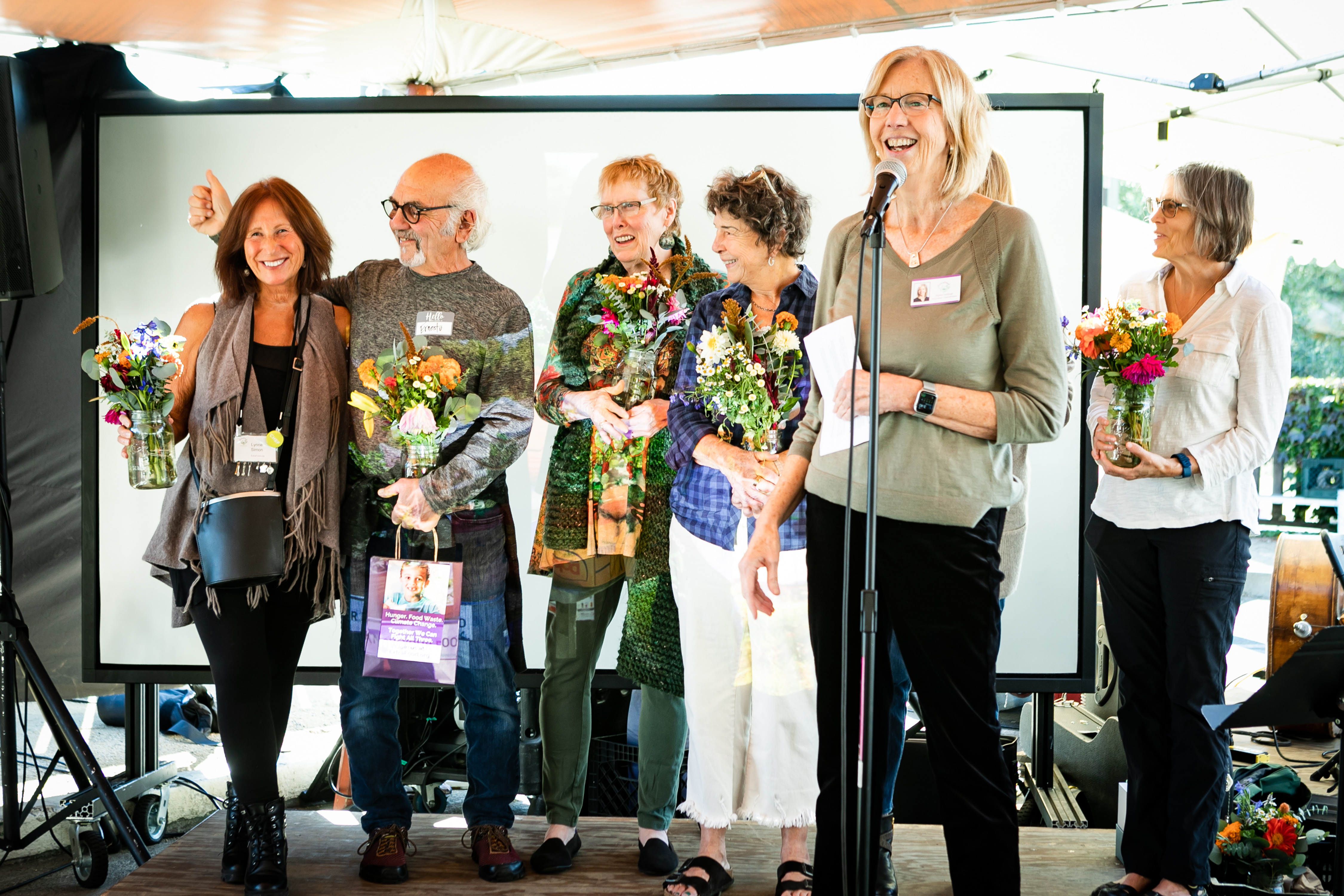 Thank you to everyone who came to our Fall Festival! A big thank you to our volunteers that helped out during the event!
Marinita's, Insalata's, and the Point Reyes Farmstead Cheese Co. served food and Dore Coller and the Manuouche Magic provided live music. Partner booths showcased gleaning partner Share the Bounty, as well as Marin Sanitary and Zero Waste Marin.
Trader Joe's of San Rafael was recognized as a generous food donor, and People's Inter-Cities Fellowship was also recognized as a recipient partner. ExtraFood's Thursday AIM Farmers Market crew was also celebrated and Marv Levinson was announced as the ExtraFood 2022 Volunteer of the Year.
Check out some of the highlights:
Photo Credit: September Days Photography