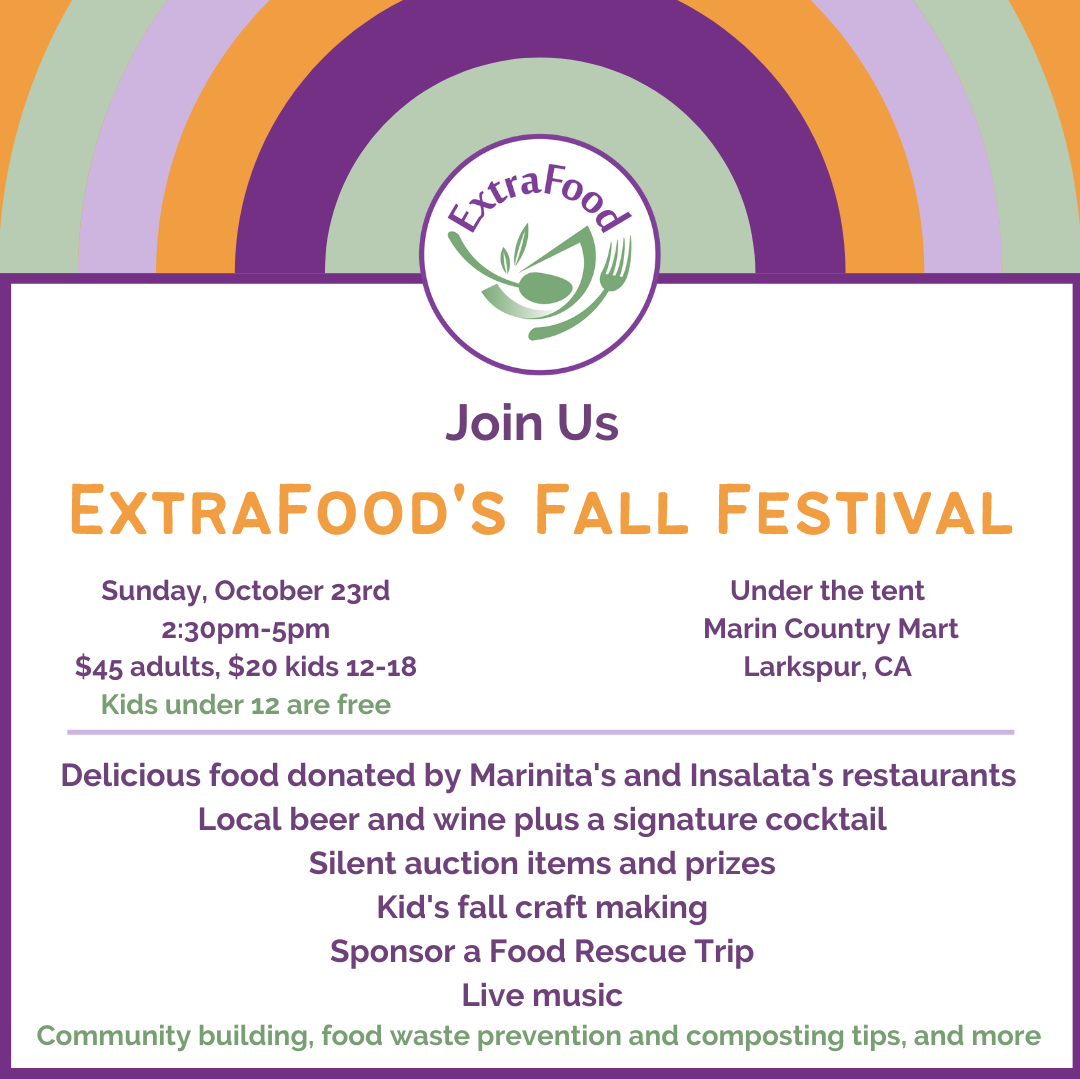 We are thrilled to announce our first-ever Fall Festival! We will celebrate our community and all of the great work you help ExtraFood and our partners accomplish.
This is a family-friendly event with food, drinks, music, prizes, crafts, and fun – all included in the ticket price. There will be a silent auction and the launch of our new 'Sponsor a Food Rescue Trip' campaign, which will help cover the expenses of hundreds of food rescue trips each year.

Please purchase your ticket and invite your friends, neighbors, and family so that we can grow our ExtraFood community – and our impact.
ExtraFood's Fall Festival will be a celebration of community connection, and a chance to grow support of ExtraFood's critical food recovery and gleaning programs, which rescue and redistribute nearly 1 million pounds of fresh food from local businesses, schools, hospitals, farms, and yards every year.
If you can't attend, you can still help us fundraise! Learn more