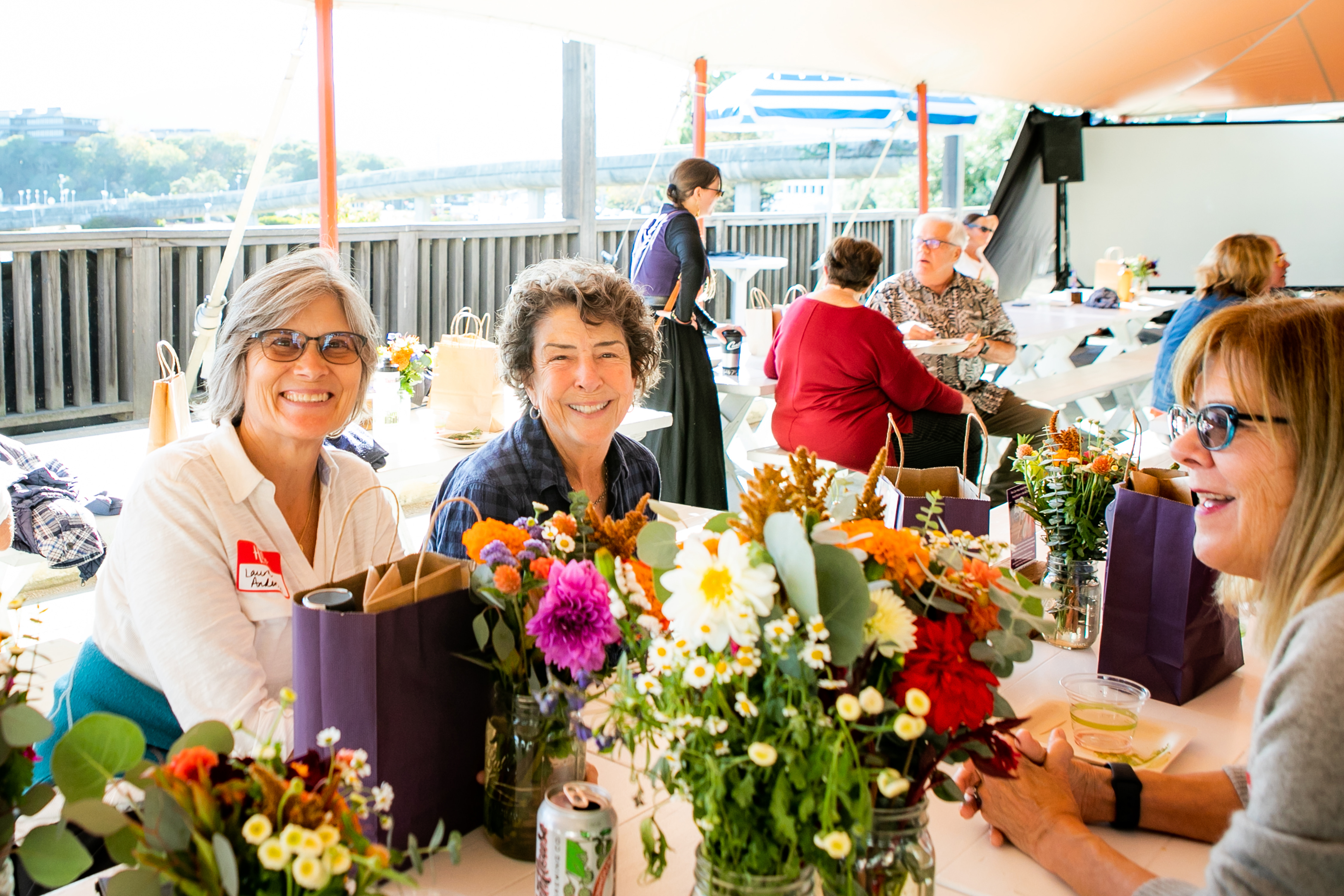 Making a difference
ExtraFood, a Kentfield-based nonprofit organization that recovers excess fresh food from businesses, schools and gardens to reduce waste and delivers it to people throughout the Bay Area facing food insecurity, will have its second annual Fall Festival and 10th anniversary celebration from 2:30 to 5 p.m. Oct. 8 in Larkspur.
Chef Heidi Krahling, owner of San Anselmo restaurants Insalata's and Marinitas and an ExtraFood founding board member, will prepare carnitas tacos, grilled chicken kebobs, a fall grain salad and cilantro mint chutney. These dishes, specialty foods from ExtraFood donors and partners, including Comforts in San Anselmo and Whole Foods Market, and beer and wine are part of the ticket price.
Event highlights include live music by local band Dore Coller's Manouche Magic, guest speakers such as Assemblymember Damon Connolly, cheese tastings and giveaways. An online auction is live on the website from Oct. 4 through 10 and features courtside Warriors tickets, autographed items from Carlos Santana, wine tastings, getaways and more.
The Fall Festival takes place under the big tent at the Marin Country Mart at 2257 Larkspur Landing Circle in Larkspur. Reserve tickets ($75, under 18 free) at extrafood.org, where you'll also find information about sponsorship packages and can learn how your North Bay school, grocery store, farmers market, catering company/event, bakery, corporation, congregation, civic organization, hospital, backyard or community garden can participate in ExtraFood.
Event proceeds go to supporting the expansion of ExtraFood's meal-making and gleaning work and their partnership with Food Runners San Francisco.
Leanne Battelle is a freelance food writer and restaurant columnist. Email her at ij.lbattelle@gmail.com with news and recommendations and follow on Instagram @therealdealmarin for more on local food and updates on the launch of The Real Deal Marin restaurant search guide.