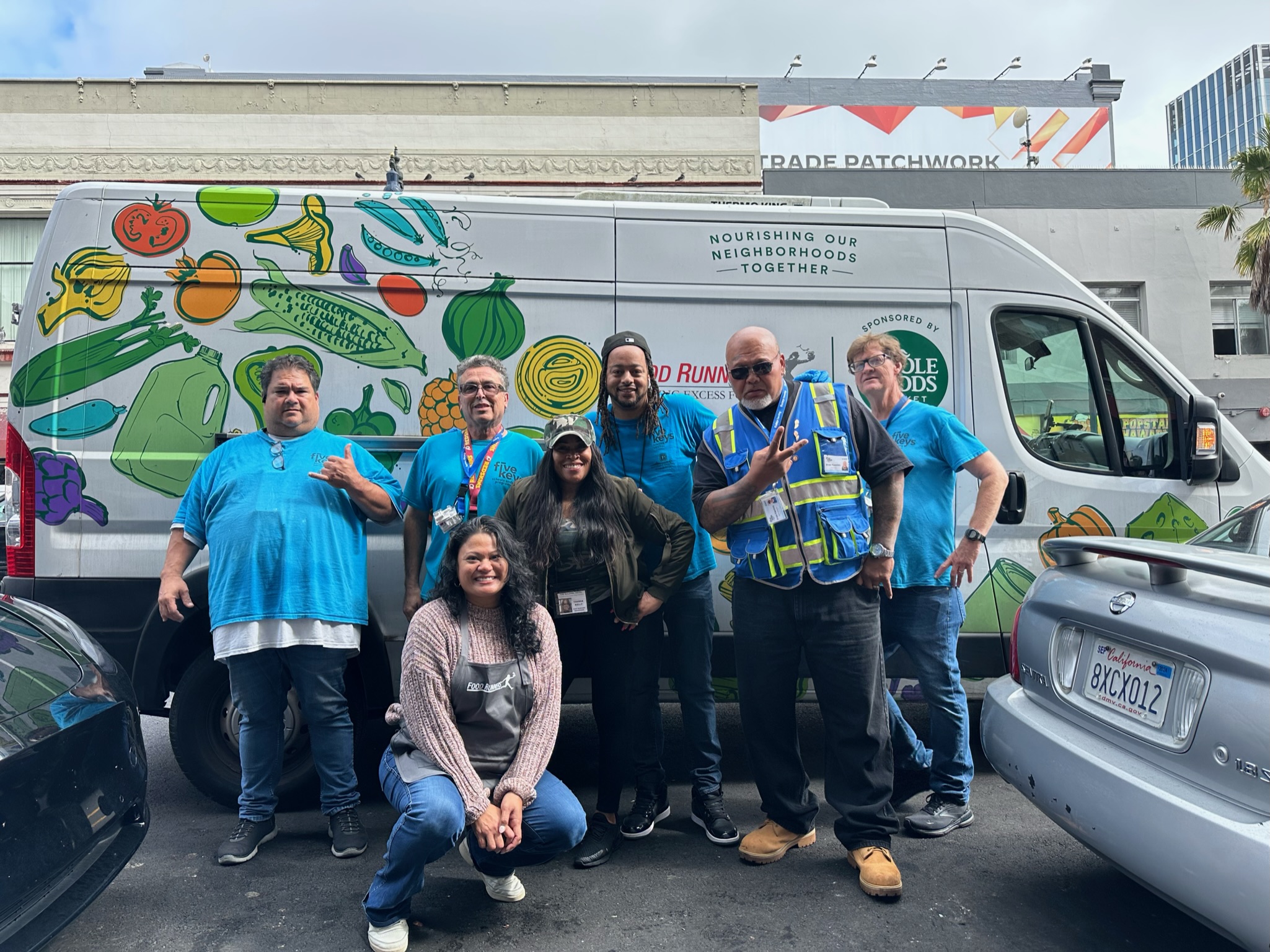 On September 30th, Food Runners, An ExtraFood program, was one of 37 recipients that had their Nourishing Our Neighborhoods van stuffed to the brim with donated products by Whole Foods Market. ExtraFood staff members Monica Ravizza and Tessa Fernandez were on site at the Noe Valley location to help stuff the van and to collect the food. ExtraFood then delivered the donated food items to The Baldwin Hotel, which is currently being used to provide 158 units of Permanent Supportive Housing for adults. Products donated included oatmeal, carrots, bell peppers, salad greens, canned veggies (beets, corn), pasta, peanut butter, soy milk, and pasta sauce. They will help support these community members who are experiencing food insecurity.
Will Dittmar, Executive Director of ExtraFood says, "We're thrilled and honored to partner with Whole Foods in the 'Stuff the Van' event. This initiative exemplifies our commitment to making a positive difference and ensuring that no one in our community goes without the nourishment they need. Additionally, 14 Whole Foods in San Francisco, Marin and Sonoma regularly donate their surplus fresh food to us and we redistribute the food to people in need, so they are an incredible partner for us not only today, but each and every week."
We appreciate our partnership with Whole Foods!