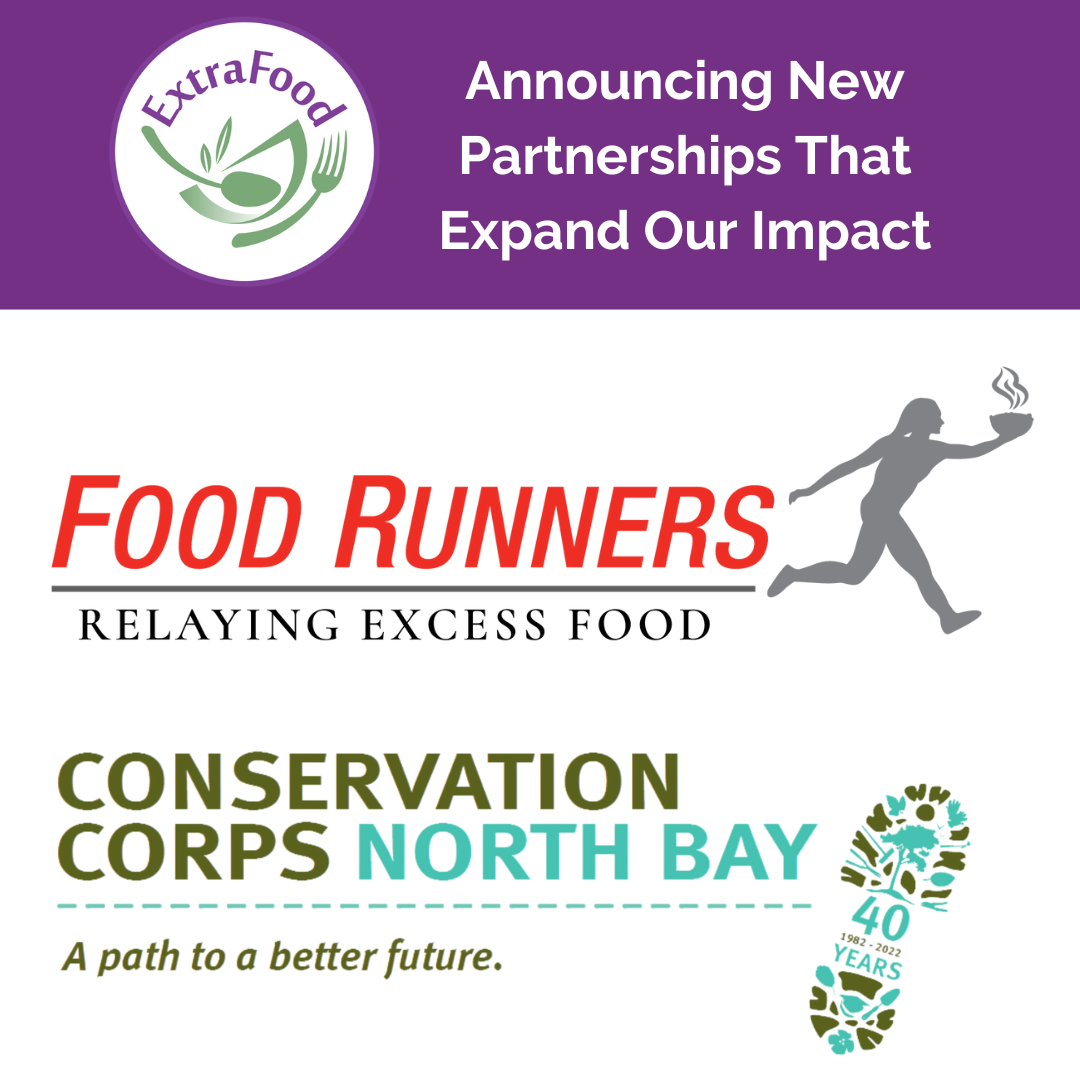 We are excited to share with you that we are expanding our operations and impact regionally in the Bay Area.

Earlier this month ExtraFood began partnering with Food Runners, a San Francisco-based food recovery organization. Food Runners was founded in 1987 by Mary Risley, the godmother of food recovery, with a simple idea: donate food from those who have too much to those who have too little. In fact, ExtraFood came to be nearly 10 years ago with Food Runners as a model for food recovery.
Food recovery operations in San Francisco will now be managed by ExtraFood in its partnership with Food Runners. Together ExtraFood and Food Runners can build on the foundation laid by Mary, her team, and the Food Runner volunteers. By partnering with us we will be able to serve more people, recover more healthy, nutritious food, and create greater equity for our community.
We are also thrilled to be partnered with Conservation Corps North Bay to manage the operations of food rescues in Sonoma County. CCNB has a fantastic network of corps members that pick up and deliver rescued food from donors and recipients that ExtraFood sources and coordinates. Many of our partners are organizations that we currently work with in Marin County, amazing donors like Whole Foods and Target, and wonderful recipients like Lifehouse and Buckelew Programs to name a few. Plus, we are partnering with schools to rescue their ready-to-eat meals and provide them to organizations needing prepared meals. We have been partnered with CCNB since last year and are excited to continue the work of fighting hunger and wasted food in Sonoma County.

These exciting developments will allow us to expand our reach and impact throughout the Bay Area, bringing us one step closer to our shared goal of reducing food waste and hunger in our community.