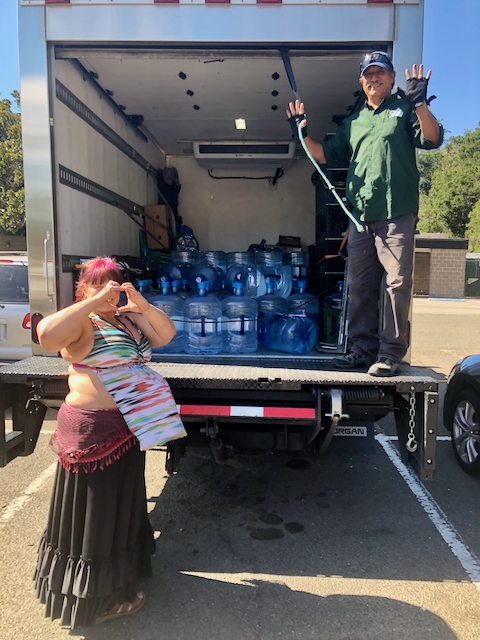 The need for help with unhoused individuals in Novato increased during Covid and Marin Housing for All responded by creating a self-contained area called Camp Compassion. This area is located against the wall of a building with privacy for the residents. Marin Housing for All brought in port-a-potties, wash stations, and mobile shower units, and the residents are expected to help pick up trash and keep the area clean.
ExtraFood volunteer Ria became aware of this location and jumped right in to help.
There are no cooking facilities or refrigeration so Ria asked her friend who is a chef to help and he generously donated a giant cooler for them to store their dry goods.
Ria says "I feel its important as a society to take care of our people. There are a lot of misconceptions about homeless people, they are not dangerous and we need to help them."
ExtraFood's volunteers regularly rescue food from Costco and Woodlands in Kentfield and deliver it to the residents. We also get calls for spontaneous donations like one from MarinHealth; 75 five-gallon jugs of gently-expired water from their disaster supplies. Our operations team coordinated the effort to have our Food Recovery Driver Cisco pick up the water and deliver it to Camp Compassion.
Ria and her husband worked with Cisco to get all hands on deck and the residents helped haul and set up an assembly line to bring in the water.
Ria recently reached a milestone of 600 food rescue trips! We are so thankful for her positivity, energy, and dedication as an ExtraFood volunteer and for helping people in need. She has developed relationships with donors like Woodlands Market to make sure they set aside their best surplus food and also picks up spontaneous trips whenever she can. Ria makes beautiful jewelry and gave one of the residents of Camp Compassion 4 boxes of beads and tools so that she could create her own jewelry. The resident was so thankful and the next time Ria visited the camp, she had a necklace for her as a present.
We are proud to be a part of such an incredible community!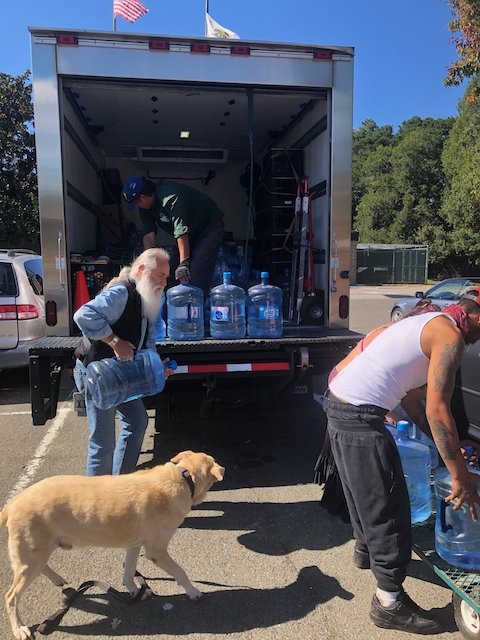 ExtraFood Volunteer Ria