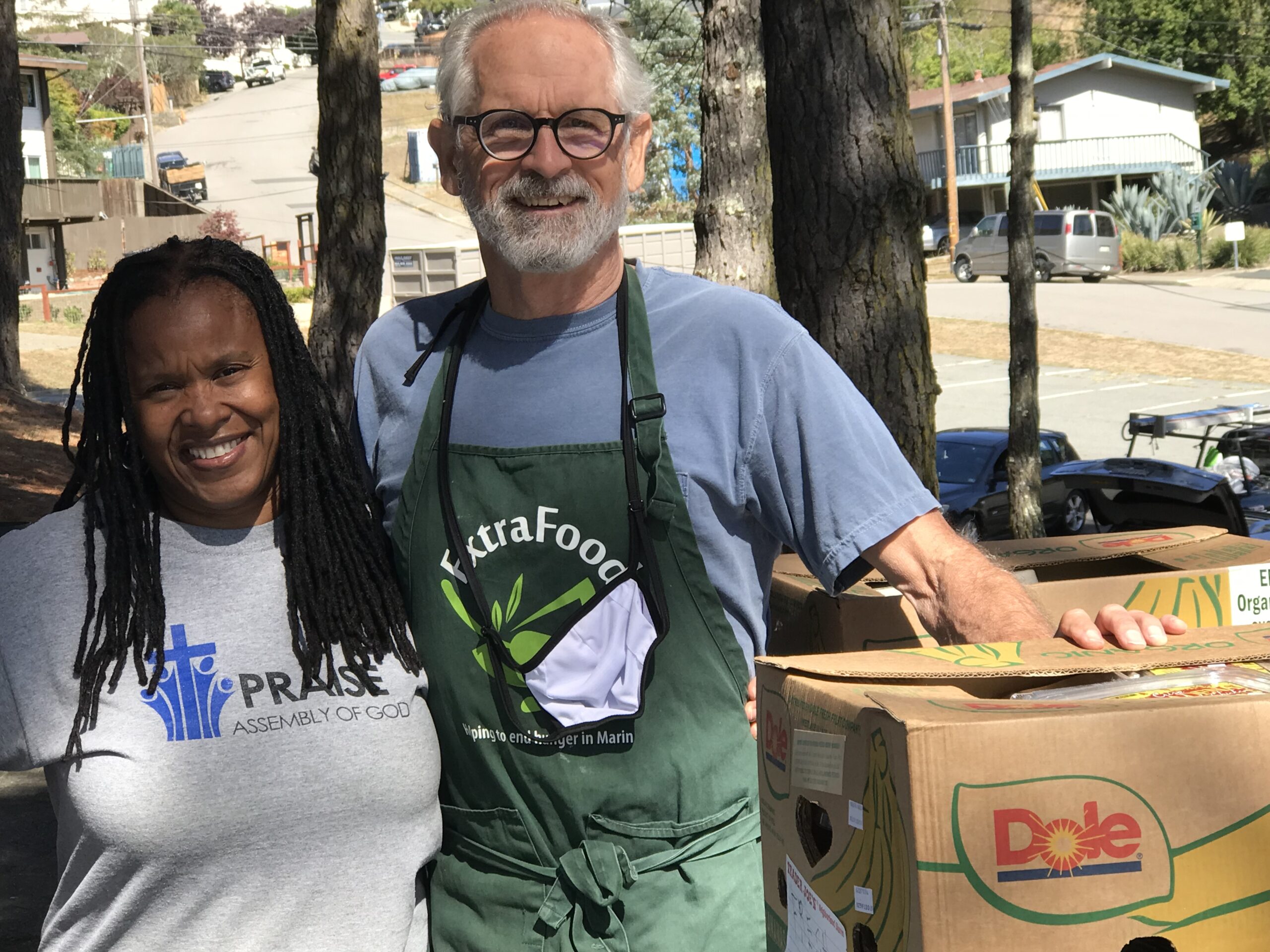 Food waste and hunger are massive global problems, but ExtraFood volunteers know that there is action we can take right here in our community. Our volunteers are on call 365 days a year to pick up excess fresh food from businesses and schools and deliver it to local nonprofits, making sure it ends up on tables instead of in landfills. In the North Bay, many people are at risk of food insecurity, and yet massive amounts of fresh surplus food gets thrown away every day. When food decomposes in a landfill, it releases methane, a greenhouse gas that fuels climate change 86 times faster than carbon dioxide. By rescuing food we can not only solve hunger and food waste but also help fight the climate crisis. With the enormous help of our volunteers, ExtraFood is food recovery with "the human touch."
One way that ExtraFood volunteers help out those in need is at the end of the day at the farmers' markets. There is usually a surplus of excess healthy food that doesn't sell each week. So our volunteers pick up food from each stall, sort it and then deliver it to various nonprofit distribution partners that serve Marin's most vulnerable children, seniors, and families.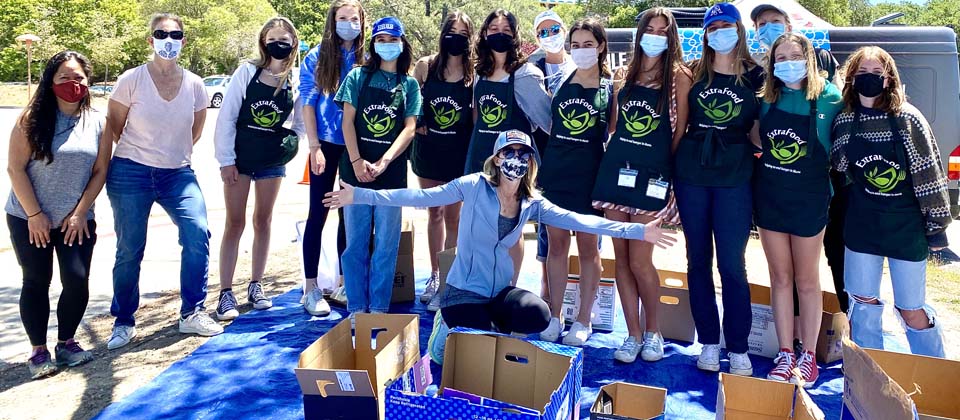 The farmers get a tax donation and don't have to worry about transporting food back to their farms and the nonprofit organizations receive fresh fruits and vegetables that they would otherwise not have access to. The National Charity League has a dedicated crew of mothers and daughters that volunteer the first of every month at the Sunday AIM Farmers' Market. Cindy Patrizi and her daughters have been volunteering for two years and says "we love giving back to the community and knowing we are helping others in need. Working with the vendors, other volunteers, and helping people that need the food is very rewarding."
One of the recipients of the produce is St. Andrew Presbyterian Church in Marin City. Yaker, the Food Pantry Coordinator, says "you have blessed us beyond measure and have transformed the experience for our food pantry clients. There is much more variety in the produce we now have to offer. We love everything you bring us. Joy has returned to my heart. Thank you to the generous farmers who shared their bounty with us!"
Another volunteer that is passionate about food rescue includes Dennis Orwig, our Volunteer of the Year in 2020. His wife Vickie learned about ExtraFood from a friend and suggested he consider volunteering. Once he attended the orientation and did a few trips he was hooked. Dennis says, "learning about how ExtraFood helps address issues of food insecurity here in our community, prevents food waste and decreases CO2 production from food wasting in landfills, make it a great fit for someone with my values and priorities".
Dennis makes regular food trips from Safeway and Trader Joe's to local nonprofits such as Marin City Senior Center and St. Vincent de Paul Society. Vickie is also a regular and loyal volunteer and joins Dennis on many of his trips – what a great team!
ExtraFood appreciates all of our passionate volunteers that pick up and deliver excess fresh food 365 days a year. Since our founding, over 750 volunteers have donated over 60,000 volunteer hours – an incredible accomplishment. Together we are leading a movement to transform our community's food system – from wasting food to donating it.