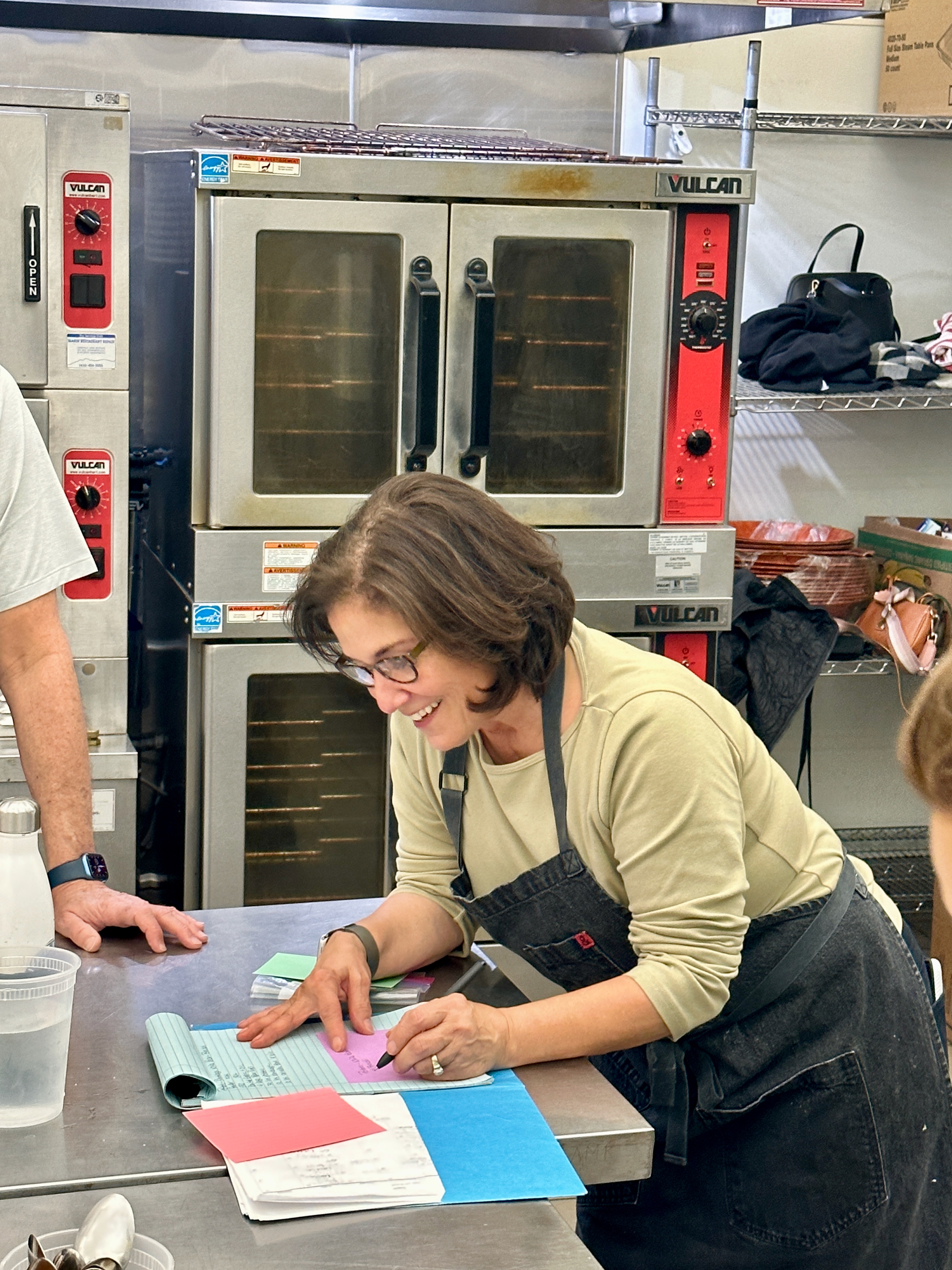 By Chef Heidi Krahling
The SOUPer Food Kitchen has been making soup for 7 months and we are now hitting the summer bounty filled with lots of heirloom tomatoes, summer squash, and peppers. A perfect trio for soup! A few fun facts about our soup-making process. To make 150 pints of soup our kitchen needs about 25 gallons of raw product! One quarter is onions and the rest is vegetables that have a harmonious taste affinity! We have used lots of potato and summer squash as ingredients that give lots of volumes but whose flavor is subtle so the stronger flavored vegetables can shine and be the stars.

I have made a bazillion mushroom soups and the best thing I can say is that mushrooms can have a lot of partners! Celery root, fennel, tomato, and beans to name a few. For this recipe, you can use a mix of mushrooms but I like to use one special mushroom in addition to regular button, cremini, or portobello mushrooms. I had king trumpets, cremini, and portobello so that's what I used. If you do use portobellos, scoop out the brown gills first and throw them away.
As for fat, you can use butter or olive oil. I used both!
You can use vegetable stock (low sodium) or water. I have made a dry porcini stock with an ounce of dry mushrooms steeped in 1 quart of boiling water as the liquid too. Great to use if the mushrooms you are using are mild in flavor.
For the umami, use either parmesan cheese rind or miso (you can buy a tub at most markets) or neither.
Have fun switching out the mushrooms and using the farmer's market's glorious bounty!