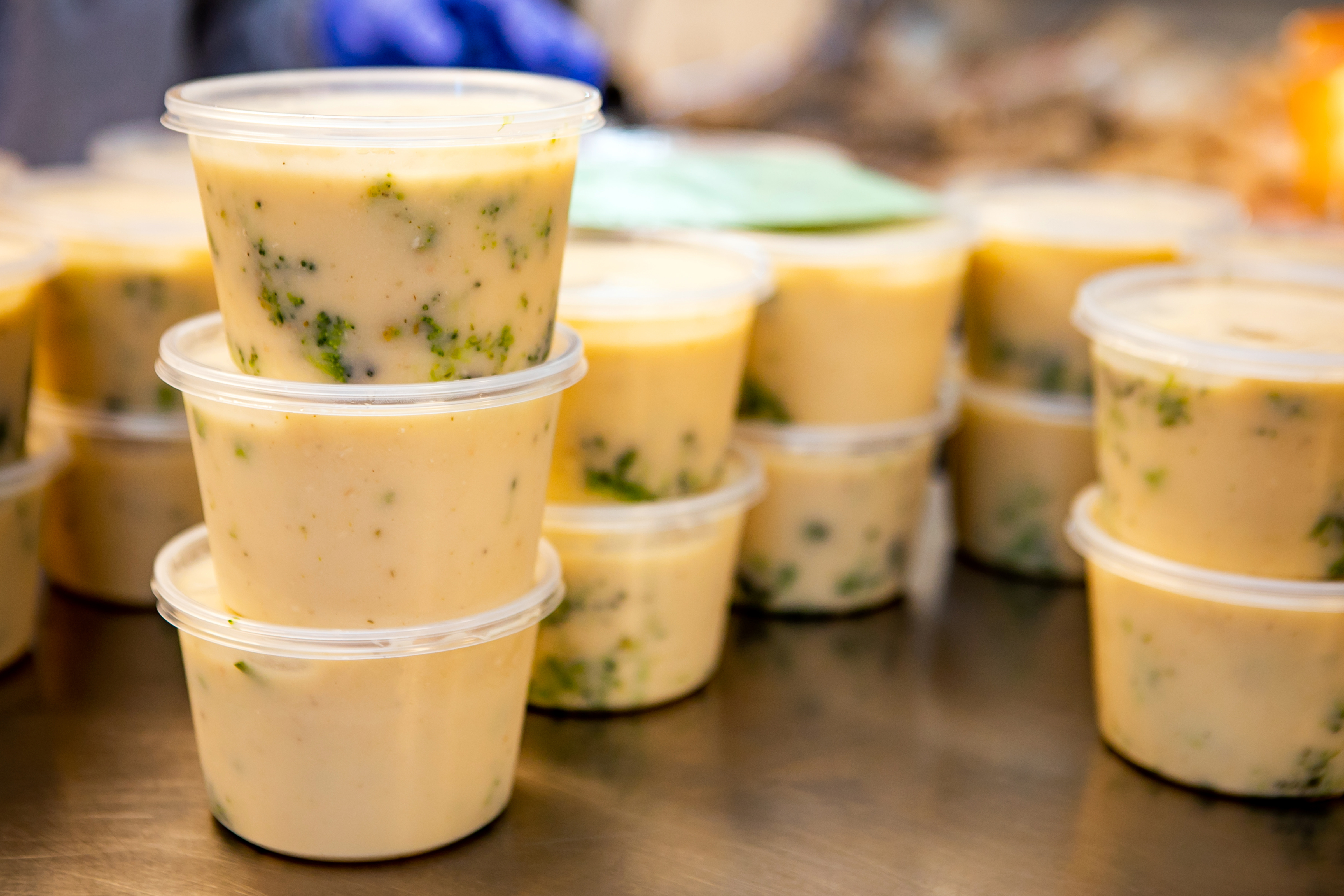 Introducing Our New Initiative: SOUPer Food Kitchen
At ExtraFood, we are always searching for new and innovative ways to fight food waste and provide food for people in need. That's why we're excited to announce our latest initiative: SOUPer Food Kitchen, with Chef Heidi Krahling, Founder of Instalatas Restaurant.
SOUPer Food Kitchen is a program designed to turn surplus ingredients from our food donors into delicious, nutritious soups for people in our community who are struggling with food insecurity. By collecting excess ingredients from farmers' markets and local grocery stores, we can reduce food waste and provide warm, filling meals to people who need them most.
Chef Krahling will create original recipes based on the surplus ingredients she chooses, and will use her culinary skills to turn these ingredients into nourishing soups. We are so grateful to Community Action Marin for allowing us to use their commercial kitchen twice a week to create the soups. CAM will also take soups for their preschool and senior programs so this is a full-circle movement for nourishment!
Once the soups are prepared, our Food Recovery Coordinator, Trevor picks them up and delivers them to our nonprofit partners that request prepared meals.
There are many benefits to this initiative. For one, it helps to address the problem of food waste. In the United States alone, approximately 35% of food goes uneaten. By using surplus ingredients to make soup, we are helping to reduce this waste and ensure that these resources are put to good use.
In addition to reducing waste, SOUPer Food Kitchen also helps to address the issue of food insecurity. In our community, there are many families who struggle to put food on the table each day. In fact, 1 in 5 people in Marin County alone doesn't know where their next meal will come from. By providing them with warm, nutritious soup, we can help to alleviate some of their struggles and improve their quality of life.

"We're honored to launch SOUPer Food Kitchen in partnership with Chef Krahling," said Will Dittmar, Executive Director of ExtraFood. "Our aim is to tackle two critical issues that align with our mission - reducing food waste and combating hunger. By transforming surplus ingredients into nutritious soups, stews, and broths we continue to fulfill a constant demand for prepared meals. We also hope this initiative will serve as a catalyst for others to think creatively and use surplus ingredients in their own kitchens, ultimately preventing food waste in homes and promoting sustainability."
At ExtraFood, we are committed to making a positive impact in our community, and we believe that SOUPer Food Kitchen is an excellent way to do just that. By reducing food waste, providing nutritious meals, and bringing our community together, we can make a difference in the lives of many.
Read more about SOUPer Food Kitchen